The Small Batch Project
The Small Batch Project hat die Bean to Bar Bewegung in der Schweiz aktiv im Zeitraum 2018 - 2022 weitergetrieben. Als Online Shop und auch mit spannenden Events rund um Kakao, Schokolade und Genuss. Seither sind die Türen geschlossen.
Die besten Bean to Bar Schokoladen findest du am besten bei
Chocolats Du Monde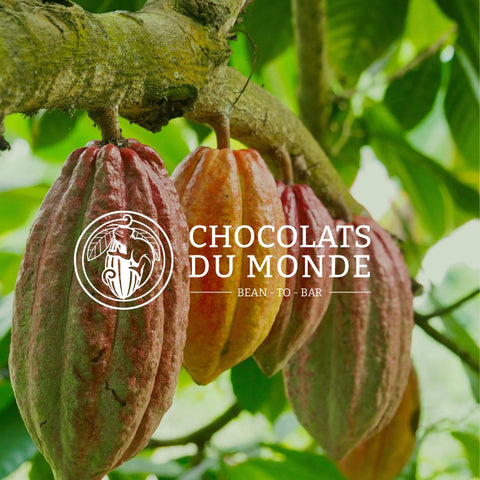 Who is Chocolats du Monde ?
Like a wine shop, we are dedicated to reveal the true diversity of chocolate. We believe that chocolate uniqueness is a fine blend of terroir, cocoa, and craftsmanship. Our selection of Bean-to-bar chocolate is guided by three carefully chosen criteria:
- Higher and stable remuneration of cocoa farmers;
- Sustainable agricultural systems that respect the land;
- Unique aromas.

Our website offers the possibility to choose among a great selection of chocolate in the e-shop, as well as the possibility to subscribe to boxes containing our own finest selection of chocolate, designed to offer a guided experience into the craft world of chocolate.


Who is behind Chocolats du Monde?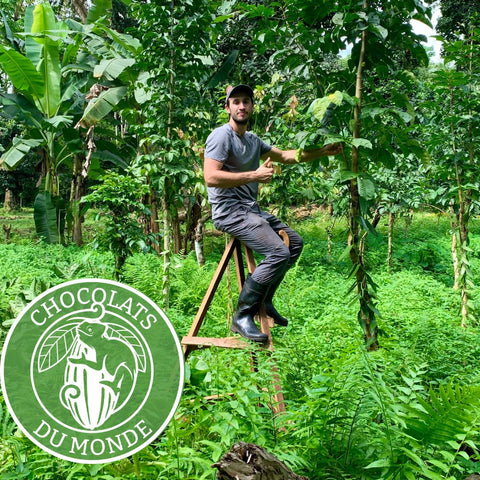 Behind Chocolats du Monde, there are two brothers, Jonathan and Sacha Malka. Our passion for chocolate takes its roots in São Tomé, where, in 2017, the Augusto & Malka farm was born, bringing together José Luís Augusto, a Sao Tomean cocoa engineer and us, the Swiss Malka brothers. Together, we built an agroforestry farm, from the ground up, specialized in cocoa and vanilla. The farm's purpose is to respect both nature and people while producing the best quality tropical products. As producers, we directly experience and understand the challenges and pressure brought on by the chocolate industry. Leveraging from the Bean-to-bar movement, we hope to build a more transparent and shorter supply chain, which will ultimately benefit all actors of chocolate.